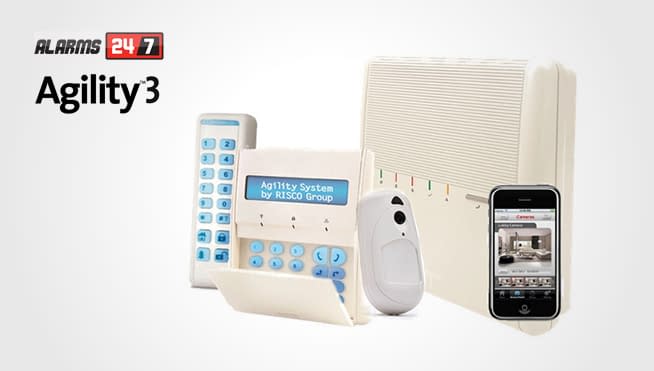 Wired Alarm Systems Dublin
All Wired Alarms Supplied, Installed & Repaired in Dublin
This type of security alarm system requires cable a cable run to each component of the alarm system from the main panel including external bell box. As is not always possible to run cables in a building due to distance, flooring solid walls or house or business layout, but a call by the engineer to the site to do a site survey would quickly determine if it is possible or not.
All devices used in a hardwire security system are basically the same as a wire-free system. There is only one major difference, bar the absence of cables, is that the hardwire components are connected via cabling. The alarm system will also have a standby battery backup in case of power failure.
Home Wired Systems Prices
Home alarm systems are a must these days. Nothing can make you feel more at ease when sleeping at night knowing your home is well protected. This also goes for when leaving your house on holidays or simply going to work. Piece of mind is everything!
Average 3 Bed Home Alarm System: €540 to €640 – Get an Accurate Quote
This can vary on amount of windows and doors. Prices are based on 2 doors back and front + 3 windows downstairs + 4 windows upstairs
Average 4 Bed Home Alarm System: €560 to €660 – Get an Accurate Quote
This can vary on amount of windows and doors. Prices are based on 2 doors back and front + 3 windows downstairs + 4 windows upstairs
There is also an option to protect downstairs only and put a PIR in the landing area that may suit some budgets. This can reduce the cost by up to €100